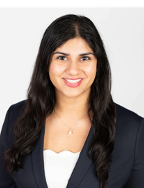 President
Shifali Singh, Ph.D. Dr. Shifali Singh is the President of APA Division 12 Section 10. She is a Licensed Clinical Neuropsychologist and the Director of Digital Cognitive Health in the Laboratory for Brain and Cognitive Health Technology at McLean Hospital and Harvard Medical School. She is also a Lecturer at Harvard University. In her presidency, she has launched a professional development seminar series and is working towards starting a mentorship program for students and early career psychologists who are members of the Division. She is eager to help provide greater access and equity within the field of clinical psychology.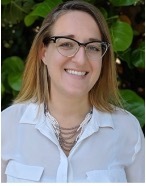 President Elect
Kayla K. Thayer, Ph.D. Dr. Thayer is a licensed clinical psychologist in the state of Florida and is an Assistant Professor in the Department of Clinical and School Psychology at Nova Southeastern University's College of Psychology. She serves as Director of NSU's Anxiety Treatment Center. She also has a private practice located in Boca Raton, FL. She completed internship at the Boston VA where she provided mental health services for inpatient psychiatry, residential and outpatient alcohol and substance use treatment, and the PTSD clinic. She was a postdoctoral resident at the Miami VA Medical Center where she provides psychological services to a diverse population of Veterans with psychiatric conditions and medical comorbidities. She has extensive experience in the treatment of mood, anxiety, psychosis, personality, and alcohol and substance use disorders. She is particularly interested in the treatment of OCD, panic, and PTSD. Thayer has dedicated her research and clinical work to improving mental health outcomes and course of illness in individuals with severe psychopathology. Dr. Thayer is committed to continuing to research and provide evidence-based treatments to underserved populations.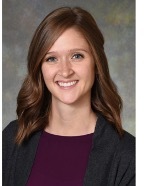 Section Representative
Jill Morris, Ph.D. Dr. Morris is a Clinical Psychologist at the Minneapolis VA on the PTSD Clinical Team. In addition, she runs a private practice. She completed her PhD in Clinical Psychology at the University of South Dakota, her pre-doctoral internship at the Bay Pines VA, and her postdoctoral fellowship at Hennepin County Medical Center. Dr. Morris specializes in the treatment of PTSD and anxiety disorders. She has extensive training in trauma-focused interventions as well as behavioral interventions for anxiety disorders and mindfulness-based approaches. Her primary interests include the prevention and treatment of trauma related disorders, impact of trauma informed care practices across organizations, and facilitation of provider well-being and resiliency. Dr. Morris has served as a member of several committees dedicated to equity throughout her career. She is currently the Early Career Psychologist (ECP) and Graduate Student Representative on the Board of Directors of the Society of Clinical Psychology (Division 12 and Section 10) of APA. Through this role, she acts as a liaison between the Board of Directors of Division 12 and Section 10 to ensure the unique needs of graduate students and ECPs are addressed.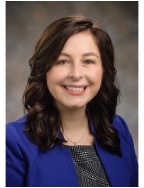 Secretary
Alexandra R Melchiorre, PsyM. Alexandra Melchiorre is a 5th year clinical psychology studet (PsyD) at the School of Professional Psychology at Wright State University. Currently, she is an intern at Nationwide Children's Hospital in Columbus, Ohio. Alexandra has worked in numerous settings including hospitals, early intervention, general, and special education settings providing behavior support and consultation.She is the Vice President of the Dayton Autism Society. Alexandra has a passion for working collaboratively with caregivers on challenging behaviors in a variety of contexts, including in the home, community, and school settings.

Treasurer
Jared Boot-Haury, Psy.D. Jared Boot-Haury is a Postdoctoral Clinical Psychology Resident in LGBTQ+ Interprofessional Health at the San Francisco VA Medical Center. He earned his Bachelor of Arts in Political Science from the University of Michigan - Ann Arbor in 2013, his Master of Business Administration from Loyola University Chicago in 2016, a graduate certificate in LGBT Health Policy and Practice from George Washington University in 2022, and his Psy.D. in 2023 from the Michigan School of Psychology. During Jared's doctoral and certificate studies, he attained certified membership within the World Professional Association of Transgender Health (WPATH) and is a Certified Sex Therapist through the American Association of Sexuality Educators, Counselors, and Therapists. Jared seeks to bring a humanistic element to the healthcare and treatment of his clients; he was awarded the Jill Benton Scholarship for Humanistic Psychology in 2018, is a former Senior Student Representative for the Society for Humanistic Psychology. Jared also serves as a board member of GLMA: Health Professionals Advancing LGBTQ+ Equality. Jared also serves as a board member of GLMA: Health Professionals Advancing LGBTQ+ Equality.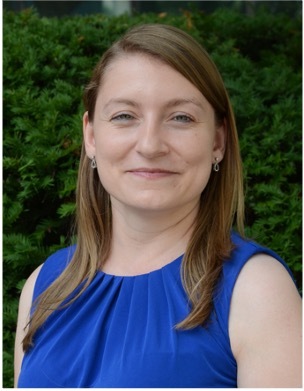 Communications Chair
Andrea Wieckowski, PhD. Dr. Wieckowski is an Assistant Research Professor at AJ Drexel Autism Institute at Drexel University, PA. She received her doctorate in Clinical Psychology from Virginia Tech in 2019 and completed APA-approved clinical internship at Western Psychiatric Hospital and Clinic in Pittsburgh, PA. Dr. Wieckowski's research has focused on utilization of technology in assessment and treatment of social communication deficits in children and adolescents with Autism Spectrum Disorder (ASD). Her research focuses on understanding and treating facial emotion recognition and expression deficits in school age children and adolescents with ASD, through the use of low cost, transportable technology (i.e., eye tracking, Kinect sensor), with the goal of translating research into clinical treatment strategies. As communications chair, Dr. Wieckowski manages and updates Section 10's website, Facebook, listserv, and email.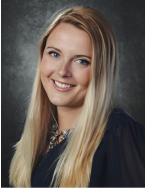 Professional Development Chair
Lindsay Craig, M.S. Lindsay Graig is currently a 4th-year graduate student in the Ph.D. in Clinical Psychology program at Nova Southeastern University. She has clinical experience working with adults, adolescents, and children with a wide variety of clinical concerns such as anxiety disorders, mood disorders, eating disorders, trauma- related disorders, personality disorders, and neurodevlopmental disorders. She is particularly interested in working with collegiate athletes and is an advocate for promoting overall mental wellness for athletes, as well as, reducing the stigma surrounding mental health in athletic populations. Her research interests include self-compassion and mindfulness-based interventions for female collegiate athletes. In her free time, she enjoys Crossfit and riding her Peloton.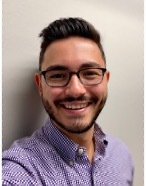 Social Media Liaison
Antoine Lebeaut, MA. Antoine Lebeaut is a fourth-year doctoral candidate in the clinical psychology Ph.D. program at the University of Houston and is advised by Dr. Anka Vujanovic. He received his B.A. in psychology from Franklin & Marshall College in 2015 and his M.A in clinical psychology from the University of Houston in 2019. Antoine's current research interests involve identifying risk and maintenance factors for posttraumatic stress disorder and co-occurring disorders, particularly alcohol use disorder, in community adults and first responder populations. His research has been presented at local, national, and international conferences, published in several peer-reviewed journals, and is currently funded by an NIAAA F31 National Research Service Award grant.