Minneapolis, MN
August 4 - 6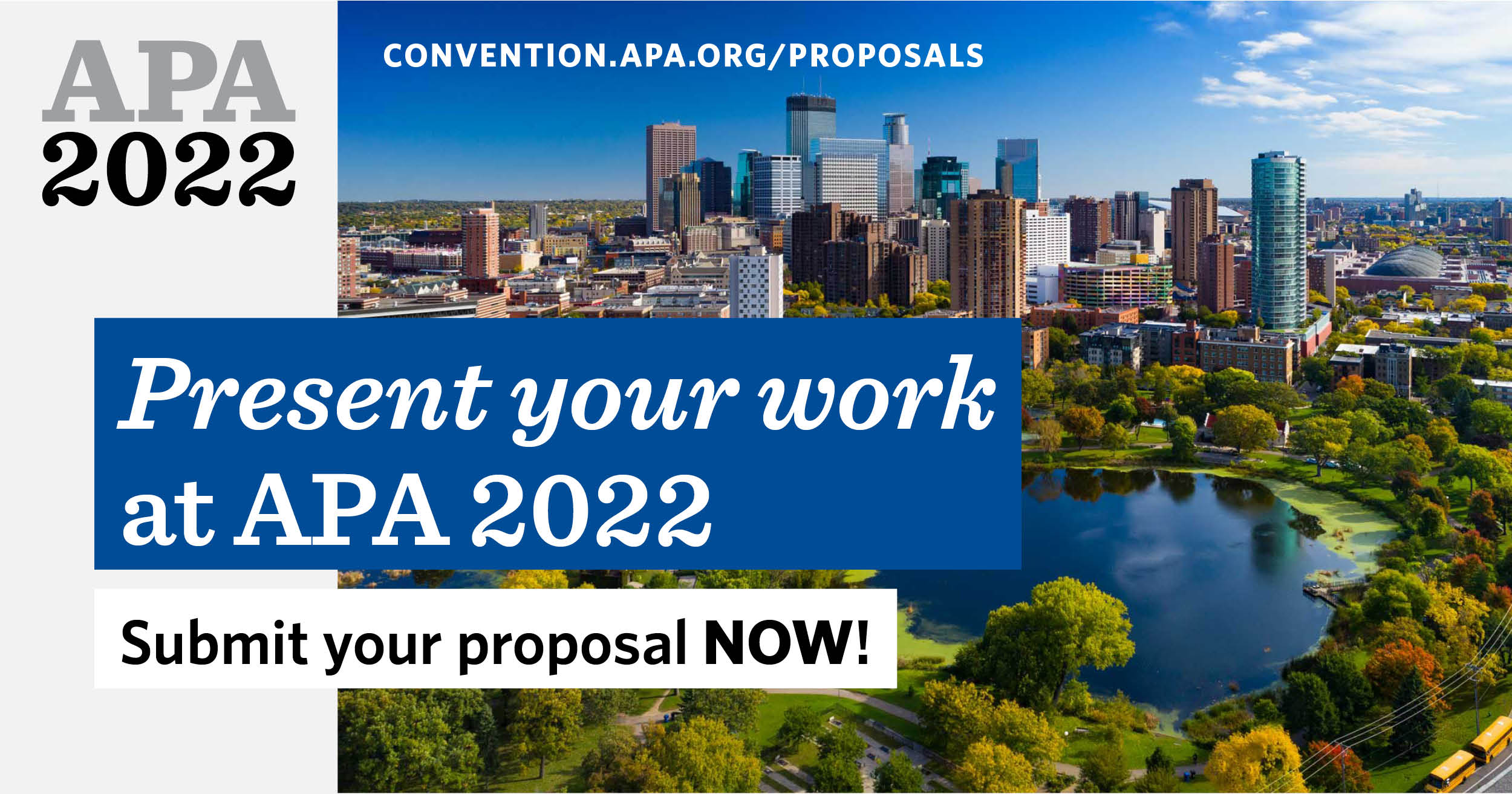 APA has officially put out its Call for Proposals for the 2022 APA convention (August 4-6) planned to be held in Minneapolis, MN.
The deadline for proposals is December 17, 2021.
As one of the largest divisions in APA, our participation is vital.
APA plans to conduct the convention in-person. For Division 12, we will be accepting proposals based on the overarching theme of "Diversity and Commonality" with the following sub-themes:
Post-traumatic stress and post-traumatic growth factors (resilience, culture, religion, childhood and family dynamics, etc)
Diversity and commonality in psychological assessment and delivery of psychological services
Intersection of technology and diversity across all identities (age, sex, etc)
Development and delivery of curriculum within the lens of diversity and commonality and its impact on students and trainees
Development of diverse and sensitive scientific practices in clinical psychology
Proposals are invited for Symposia (should include 2-4 presenters), Critical Conversations (formerly termed as Discussion; should include at least one participant, chair, and a discussant/moderator and must involve the audience), Skill-Building sessions (especially suitable for offering CE credits), and Posters. No individual paper submissions will be considered.
All proposals must be submitted through APA's convention proposal portal at https://convention.apa.org/proposals
If you have any questions about proposal formats please contact Fahad Khan, Program Chair khanfahad@gmail.com  or Marc Chaney, Assistant Chair Mchaney@adler.edu