President's Column: The Future of Clinical and Health Psychology: Inspiration, Innovation, and Evolution
By J. Kim Penberthy, PhD, ABPP
---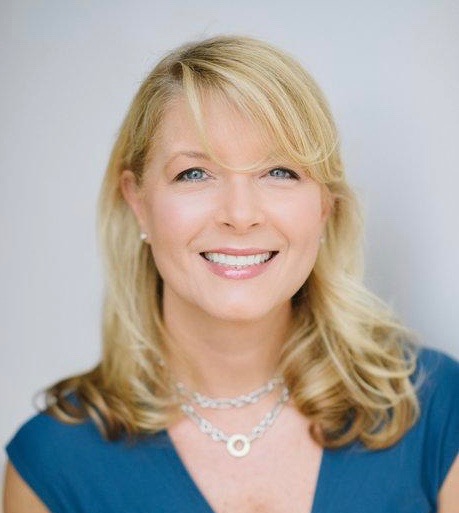 I am honored and thrilled to serve as your incoming president of the Society of Clinical Psychology (SCP) and want to take this opportunity to introduce myself and my agenda to you.
But first, I would love to remind you all of the purpose and history of our society. The Society of Clinical Psychology represents the field of clinical psychology and encourages the integration of psychological science and practice in education, research, advocacy, and public policy. SCP offers resources for clinicians, continuing education, and committees to represent groups within the field. In theory, training, and practice, the society strives to recognize the importance of diversity and strives to understand the roles of gender, culture, ethnicity, race, sexual orientation, and other dimensions of diversity. In fact, the mission of the Society of Clinical Psychology is to represent the field of Clinical and Health Psychology through encouragement and support of the integration of clinical psychological science and practice in education, research, application, advocacy and public policy, attending to the importance of diversity. The SCP has been and still is a nationally recognized and respected organization with former presidents including Dr. Carl Rogers, Dr. O. Herbert Mowrer,  Dr. Julian Rotter, Dr. Hans Strupp, Dr. David Barlow, Dr. Martin Seligman, and the "grandmother of psychology," Dr. Florence Halpern. I am truly honored to be added to this list of such remarkable psychologists for such an exemplary organization.
My background is in experimental and clinical psychology and I am currently the Chester F. Carlson Professor of Psychiatry & Neurobehavioral Sciences at the University of Virginia School of Medicine in Charlottesville, VA. I studied at Wake Forest University, where I obtained an undergraduate degree in psychology and a master's degree in experimental psychology. I went on to get my PhD in Clinical Psychology at Virginia Commonwealth University in Richmond, Virginia and completed my Fellowship in Behavioral Medicine at the University of Virginia School of Medicine. I feel very fortunate to have had amazing mentors during my training, including Dr. Robert Beck at Wake Forest, Dr. Jim McCullough at VCU, and Dr. Barbara Cubic during my internship at Eastern Virginia School of Medicine. I have always looked to the SCP as a source of information and encouragement during my career as a clinical and health psychologist. I hope that many of you have also been able to find mentors, support, and inspiration in the society and the amazing sections that are part of SCP.
My presidential theme is focused on building SCP to be an ever-improving and increasingly innovative organization that looks toward the future of clinical and health psychology. This involves building and expanding the membership of SCP and its sections to reflect the deep diversity of clinical and health psychologists and all that we do in our work, research, education, clinical assessment and care, consultation, advocacy work, and beyond. It includes honoring the diverse range of interests that clinical and health psychologists have, the unique and expansive research areas and clinical interventions, and the immense impact that clinical and health psychologists have across arenas including the military, academia, healthcare, industry, media, technology, and elsewhere.  It also includes taking the time to think about the future of clinical and health psychology – not only where we have been, but also where we wish to go! It includes predicting not only the wins but also the pitfalls and potential ethical dilemmas and unanticipated consequences. We are a richly diverse group in a multitude of ways and I hope to highlight and celebrate this while exploring the immense positive potential that still exists in the field of clinical and health psychology.
There is much left to do.
The future of clinical and health psychology is ripe for innovation and development on many fronts. New digital and artificial intelligence technology has been increasingly used to assess psychological illness, identify bias, and develop effective treatment implementation options which provide more equitable access to care. Other technologies are also advancing and impacting clinical and health psychology such as research exploring the use of psychedelics in psychotherapeutic interventions and using machine learning to help match psychologists with patients in order to promote effective therapeutic relationships and equitable treatment access. Research on personalizing treatment and using psychophysiological and self-report data in a single test to assess latent neurobehavioral dimensions have the potential to provide more precise, tailored, and effective interventions as well as change the way we think of psychological assessment and psychotherapy forever.
I want the Society of Clinical Psychology to be at the forefront of this innovative and impactful work.
Some of the logistical work that we can to do move our society forward includes developing a strategic plan for the next several years, and this work will begin in the first months of my presidency with a strategic planning session to be held just prior to our mid-winter board meeting. It will be important for us as an organization to look into the future and make plans for our profession, knowing full well that the world changes fast (think COVID), technology develops quickly, and thus, we must be flexible and intentional. 
I hope to inspire each of you to think about the future of clinical and health psychology – not just in your own career, but in the larger arena of the world.
What will clinical and health psychology look like in the future?
It may look very different than it does now. 
My goal is for the Society of Clinical Psychology and its members to play a central role in the making of this future!
To do so, we must be intentional, invested, and innovative. I invite you to join me.
Thank you again and please feel free to reach out to me anytime at jkp2n@UVAHealth.org or kim.penberthy@gmail.com 
Many thanks and best wishes,
Kim
J. Kim Penberthy, Ph.D., ABPP