Nominations and Elections
We would like to introduce our 2021 Slate for the 2021 Division Elections. Voting Members, those who are fellows and/or Full Members of the Society of Clinical Psychology and APA are eligible to vote beginning August 2. The election will run through August 31, 2021. You will be able to vote via the APA Website. Please see all Candidate Statements and bios below. These will also be viewable on the Society's website and with APA.
President-Elect Candidate(s)
J. Kim Penberthy, Ph.D., ABPP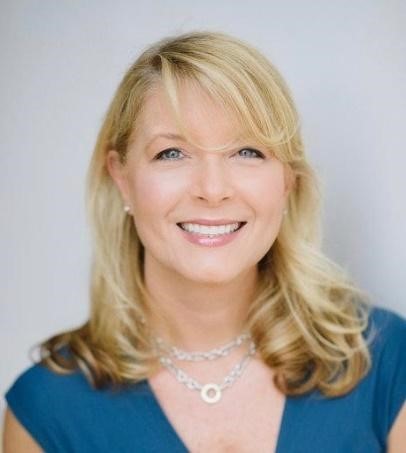 Bio: Jennifer Kim Penberthy, Ph.D., ABPP graduated from undergraduate school with degrees in psychology and biology from Wake Forest University and obtained a master's degree in experimental psychology from Wake Forest and a Ph.D. in Clinical Psychology from Virginia Commonwealth University. She completed her Clinical Psychology Internship at the Eastern Virginia School of Medicine in the Department of Psychiatry and Behavioral Sciences and her fellowship in Medical Psychology/Behavioral Medicine at the University of Virginia School of Medicine. Dr. Penberthy is currently the Chester F. Carlson Professor of Psychiatry and Neurobehavioral Sciences at the University of Virginia School of Medicine, where she conducts research, teaches, and provides clinical care. Dr. Penberthy provides clinical assessment and treatment to patients in psychiatry and the University of Virginia Emily Couric Clinical Cancer Center and also works with the Clinician Wisdom & Wellbeing program to mentor physicians and health care workers at UVA and nationally. She is the Associate Director of the Clinician Wellness Program and is a Fellow of Humanism in Medicine at the University of Virginia. She is Co-Director of the Effective Communication and Coping Skills for Physicians Continuing Medical Education Program at UVA and is on the UVA Diversity Consortium and past chair of APA SPC/Division 12 Diversity Committee. She is on the advisory committee for the American Psychological Association Continuing Education Committee (APA CEC) and past chair of the APA CEC committee. She is chair of the SCP CE sub-committee and the SCP Fellows committee. She is a fellow of the APA Leadership Institute for Women in Psychology and a current Council Representative to the American Psychological Association from the SCP. She is past-president of the International CBASP Society and a founding member of the CBASP Training Program. She has published extensively and lectures internationally about psychotherapy, physician and clinician wellness, and mindfulness-based interventions. Her most recent book published with Routledge/Taylor & Francis is co-authored with her daughter, Morgan, and is called "Living Mindfully Across the Lifespan: An Intergenerational Guide."
Candidate Statement: I am J. Kim Penberthy, Ph.D., ABPP, and I would like your vote for President-Elect of the Society of Clinical Psychology. I am the Chester F. Carlson Professor of Psychiatry & Neurobehavioral Sciences at the University of Virginia School of Medicine and a long-standing member of the Society of Clinical Psychology/Division 12 as well as APA. I was fortunate enough to be educated in the scientist-practitioner model during my clinical training and continue to research, teach, and practice under this model as well as explore modern methods for conducting needed clinical research. I am dedicated to clinician wellness and, like many of us, have witnessed the importance of such during COVID. I believe clinical psychologists have much to offer in the arena of wellness and patient-doctor interactions and behaviors. I also believe that clinical practice must be informed by science and maintain responsiveness to the changing needs of our society. It must be constantly exposed to rigorous investigation and revision in order to maintain relevance and efficacy, and should also be flexible and adaptive to the needs of individuals and communities, recognizing and incorporating the marginalized and under-represented. We as clinical psychologists have an obligation to conduct ethical and rigorous research, and to also insist upon developing effective interventions for ALL who are in need with a specific focus on populations who have been less well represented in our research. I would love to help makes these goals reality. I would be honored to serve the SCP as President-Elect.
Council Representative Candidate(s):
Lynn H. Collins
Candidate Statement: I would be honored to serve as Council Representative! I joined Division 12 when I joined APA and am now a Fellow and Professor at La Salle University. My doctoral program, Ohio State University, followed the scientist-practitioner model. I have served as Division 12 Section IV Representative and President; President of APA Divisions 35 and 52; and served on CIRP. I strongly support integration of clinical psychological science and practice in education and research. Regarding diversity, I believe that clinical psychologists need to develop a more multicultural and transnational focus. As globalization accelerates, psychologists are called upon to work with people outside their own groups. Most research has been conducted by Western researchers on people in "WEIRD" (Western, educated, industrialized, rich, and democratic) countries who represent about 5% of the world's population (Arnett, 2008; Thalmayer, Toscanelli, & Arnett, 2021). They differ from the other 95% in psychological processes, cultural frameworks, governance structures, migration experiences, access to resources, and experiences with unrest (Henrich, Heine, & Norenzayan, 2010). Psychologists need to partner with others in the other 95% as well as in still under-represented Western communities to become better informed about the psychological natures of populations with whom they work. This will have implications for application, advocacy, and public policy. Given my longstanding involvement with Division 12, I am well prepared to represent its values and priorities on Council. My leadership roles in APA divisions show that I can effectively communicate with others. I would greatly appreciate your support!
Rachel Hershenberg, Ph.D.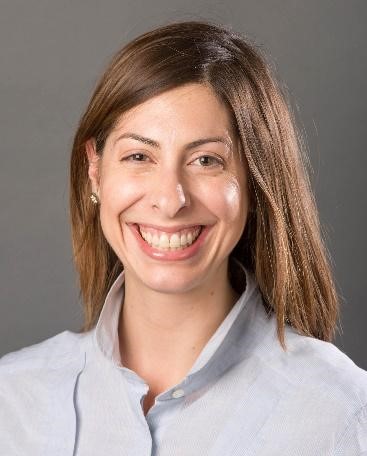 Bio: Rachel Hershenberg, PhD, is a licensed clinical psychologist and Assistant Professor of Psychiatry and Behavioral Sciences at Emory University. After obtaining her bachelor's from Emory University, she graduated from Stony Brook University with a PhD in clinical psychology and completed her clinical internship at the Charleston Consortium. Prior to returning to Emory University as faculty, she completed an Advanced Fellowship in Mental Health Research at the VISN 4 Michael J. Crescenz Philadelphia VA Medical Center and the University of Pennsylvania School of Medicine. In her academic role, Dr. Hershenberg specializes in depression, with an emphasis on measuring antidepressant moments in everyday life and addressing patient needs across the severity continuum, including treatment resistant depression (TRD). Methodologically she is interested in ecologically valid research designs and bridging the efficacy-effectiveness gap. In her role as Director of Psychotherapy in Emory's TRD Program, she draws on her passion for conducting clinically relevant research, leading efforts to seamlessly integrate data collection into the consultation and treatment of patients with refractory depression. She has worked to disseminate the principles of behavioral activation to the public, including with the publication of a self-help book, Activating Happiness, and clinically she conducts specialized psychotherapy in the TRD Program as well as the Fuqua Center for Late Life Depression. Dr. Hershenberg has been significantly involved in APA Division 12 since her graduate training, serving as student member of the Committee on Science and Practice for 3 consecutive years, as full member of the Committee for 2 years, and as Co-Chair continuously since 2016, currently in her third consecutive term. In her Committee work, she has spearheaded a special section dedicated to bridging the science practice gap with an emphasis on evidence-based practice, co-edited the Division 12 Psychological Treatments' website, and led efforts to disseminate the Tolin Criteria for evaluating the strength of evidence for psychological treatments. In 2021, she served as a Division 12 representative in APA's Advocacy Summit: Stand for Science to Advance Psychology. Outside of Division 12, Dr. Hershenberg has been a longstanding Member of the Society for the Exploration of Psychotherapy Integration's Education and Training Committee and has earned national awards from the Anxiety and Depression Association of America as an Alies Muskin Career Development Leadership Awardee and from the Association for Psychological Science as a Rising Star.
Candidate Statement: APA Division 12 has been my professional home for over ten years, during which time I have served on the Committee on Science and Practice in roles of increasing responsibility since 2010, starting as a student member and now leading the Committee as Co-Chair. Through publishing commentaries, editing and creating content for our Psychological Treatments website, and developing a system to disseminate the Tolin criteria, I have developed a strength in thinking critically about the diverse needs of clinical psychologists practicing bench to bedside, including how to nurture an environment for trainees that promotes the integration of research and practice through a foundation in evidence-based practice. My service at the national level goes hand-in-hand with my professional practice as a researcher, clinician, and educator, in which I have helped to build a research program that is seamlessly embedded in patient care, constantly working to improve our capacity to match patients to the most timely and effective of interventions. I am an early career psychologist ready to take on continued leadership in Division 12. I am eager for the chance to educate myself on key issues and advocate for our division's needs within APA, such as APA legislation on accreditation, technology, and reducing health disparities. The COR is meant to be a diverse legislative body, and I would be honored to be an elected member who is particularly tuned into the needs of the next generation of scientist-practitioners and clinical scientists.
Member-at-Large Candidate(s)/Diversity Chair:
Arlene Noriega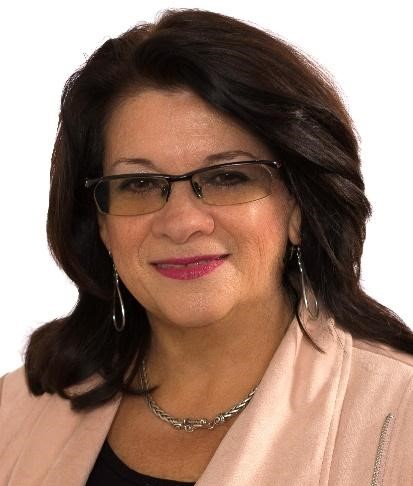 Bio: Arlene Noriega is a bilingual, licensed clinical psychologist in independent practice. She is currently licensed in Georgia and is a registered telemental health provider in Florida. Dr. Noriega received her Masters' Degree in Community Psychology at Florida International University and received her Doctorate Degree in Clinical Psychology from the University of Miami. She completed her pre-doctoral and post-doctoral training as a NIMH Minority Fellow at Boston Children's Hospital, Harvard Medical School. She was an attending psychologist at Boston Children's Hospital, Harvard Medical School for 4 years. Dr. Noriega was an Associate Professor at Argosy University (then Georgia School of Professional Psychology) for five years before opening her private practice in metro Atlanta in 2000. She is a Clinical Assistant Professor at Morehouse School of Medicine supervising Child Psychiatry residents. Clinically, Dr. Noriega specializes in child & adolescent mental health issues, particularly in the Latinx community. She specializes in the childhood issues such as behavioral and emotional difficulties, trauma issues. She works with gender and sexuality issues experienced by children, teens, and young adults, and works with parents within the cultural context to navigate and understand their children's journeys. Dr. Noriega is a Fellow of the American Psychological Association (APA) through Division 44. Dr. Noriega has extensive experience in leadership positions both in APA and with community nonprofit organizations. She is currently on the APA Council Leadership Team. She is a member of APA Divisions 12, 44, 45, and 54, the Georgia Psychological Association, and the National Latinx Psychological Association.
Candidate Statement: My name is Arlene Noriega, and I would be honored to receive your vote for the MAL position in SCP. I am a bilingual, bicultural Latinx clinical psychologist with 30 years of clinical experience and strong APA leadership background. I have been in private practice serving primarily the Latinx community in a suburb of Atlanta, GA for the past 21 years. As with many of us, the pandemic introduced me to the world of clinical work via telehealth and allowed me to move to Florida and expand my clinical work. This has been an interesting clinical journey, and a pivotal one for organizations & its impact on leadership. I bring to the MAL position over 20 years of Division 44, APA governance, and community leadership. My clinical and leadership focus is that of strengthening the voices of the marginalized & focusing on intersectionality of identities. Currently, I am on COR and a MAL for the Council Leadership Team (CLT). On CLT I am the liaison for the Council Diversity WG, and my caucus memberships reflect the focus on marginalized voices. SCP was one of the first divisions I joined as a grad student, yet opportunities and limited time kept me from being involved. I am excited to learn more about how SCP addresses the important issues that clinical psychologists are facing. At this stage in my career, I have the time, energy, and passion to dedicate to bring to SCP. I humbly ask for your vote.
Amanda Sanchez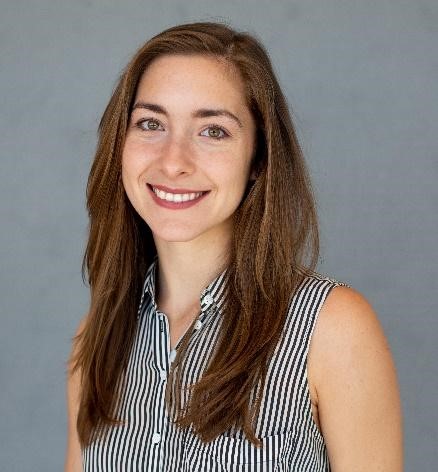 Bio: Amanda Sanchez, PhD, is a T32 postdoctoral fellow and the Penn Center for Mental health. She earned her PhD in Clinical Science at Florida International University and completed her clinical internship at University of New Mexico Health Sciences Center. Her research and clinical interests center on improving access to quality mental healthcare for culturally diverse youth and families. More specifically, her work focuses on (1) understanding and addressing structural and systemic barriers to engagement, (2) delivering innovative mental health services in children's natural environments, and (3) improving the cultural responsiveness of mental health services and systems. In this vein, her work has focused on using cultural assessment to inform case conceptualization and treatment planning and identifying effective culturally responsive strategies that address specific cultural and contextual challenges (e.g., racism/discrimination, acculturation, housing/food insecurity) and cultural strengths (e.g., racial/ethnic identity, community support) within mental health treatment. As a graduate student, she led an NIH-funded project examining the use of the Cultural Formulation Interview as a strategy to improve satisfaction, engagement, and clinical outcomes among culturally diverse families. She is now a Postdoctoral Fellow at the University of Pennsylvania Perelman School of Medicine conducting community-partnered work to improve cultural responsiveness of community mental health services.
Amanda is a member of the American Psychological Association, the Society of Clinical Psychology (Div12), the Society for the Psychological Study of Culture, Ethnicity and Race (Div45) and the Society of Clinical Child and Adolescent Psychology (Div53).
Candidate Statement: As a T32 early career clinical scientist, I have developed a research program centered on increasing access, engagement, and quality of care for culturally diverse youth and am committed to the equitable and just delivery of quality of mental health. I have been involved in diversity related efforts within Division 12 for the past several years. Specifically, I engaged in a Div12 taskforce focused on membership and specifically understanding the need for greater support of people of color within the division. I also worked on a Div12 taskforce for graduate training where we organized resources for multicultural training. Further, as a member of the Div12 Diversity Committee I have worked with dedicated individuals on initiatives related to education and the dissemination of diversity and equity related content.
Given the central role Division 12 plays in the field of clinical psychology, I believe the Div12 Diversity Committee is optimally positioned to address issues facing clinical psychology, including the systemic and structural racism that impacts our patients and fellow psychologists. As such, I am thrilled to run for the position of member-at-large and diversity committee member chair. I would value the opportunity to facilitate Div12 Diversity Committee initiatives and collaborate with other divisions to build a coalition focused on diversity related issues in clinical science. I believe my training and experience has positioned me well to excel in this position and pledge to serve as a strong advocate of diversity and equity related matters as a voting member of the board.