Nominations and Elections
Annette La Greca, Ph.D.
2021 SCP President
We would like to introduce our 2022 Slate for the 2022 Society of Clinical Psychology, Division 12 Election.  Voting Members, those who are fellows and/or Full Members of the Society of Clinical Psychology and APA are eligible to vote beginning April 15. The election will run through May 16, 2022. You will be able to vote via the APA Website.  You will receive an email from APA regarding the election and how to vote.
Please see all Candidate Statements and bios below.  These will also be viewable on the Society's website and with APA.
President-Elect Candidate(s)
Donna Lapaglia, PsyD, ABPP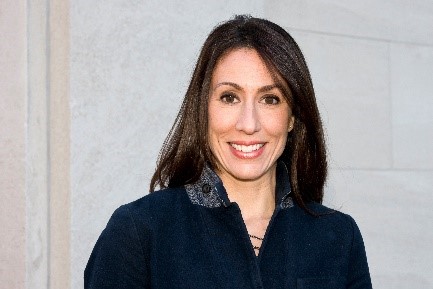 https://medicine.yale.edu/profile/donna_lapaglia/
Bio:
Dr. LaPaglia is an Associate Professor in Psychiatry at Yale School of Medicine and is Director of the Substance Abuse Treatment Unit (SATU) of Connecticut Mental Health Center (CMHC) and CMHC's Associate Director of Addiction Services. She is the Director of Psychology Training at SATU, and a Member of the Executive Training Committee for Yale's Doctoral Internship in Clinical and Community Psychology. Dr. LaPaglia is on the board of directors for the American Psychological Association's Division 12 and for the Association of Psychologists in Academic Health Centers (APAHC). She has published in the areas of psychotherapeutic interventions for substance use disorders, medication implementation in addictions treatment, and in the area of residency training. Her clinical work and research has focused on addiction treatment; specifically, on cognitive behavioral interventions for substance use; public sector addiction services; addictions leadership; curriculum development for psychology and residency training in treatment interventions for substance use disorders; auricular acupuncture, self-care approaches, and leadership development, and has created a Leadership series within Yale's Addiction Fellowship program, and the VA Fellowship system.
Dr. LaPaglia's teaching and clinical expertise has been recognized by the department of Psychiatry and the department's Psychology Section. In 2012, she received the Department of Psychiatry Chairman's Award for clinical, educational, and research excellence, as well as the Psychology Section's Distinguished Faculty Award for Outstanding Contributions as a teacher, psychotherapy, physician and clinician wellness, and mindfulness-based interventions. Her most recent book published with Routledge/Taylor & Francis is co-authored with her daughter, Morgan, and is called "Living Mindfully Across the Lifespan: An Intergenerational Guide."
Candidate Statement:I am honored to be asked to run for President-Elect of Division 12. I am an Associate Professor of Psychiatry, Yale School of Medicine and Director of the Substance Abuse Treatment Unit, of the Connecticut Mental Health Center. My career has been dedicated to improving care for patients with substance use disorders through the development of clinical, educational, and research programs, as well as to promoting the discipline of clinical psychology within academic health centers. My extensive leadership experience in health science and education includes the supervision and mentorship of countless interprofesssional trainees and junior faculty; this has facilitated a deep understanding of the professional and training needs of psychologists. In addition, my executive board service has focused on efforts to promote psychology leadership in academic health centers through advocacy, mentorship, and scholarship. My long standing national board involvement, with the Association of Psychologists in Academic Health Centers (APAHC) and APA's Division 12, has focused on the expansion and integration of clinical psychology across the medical school environment--committees and departments. I would be excited to share my insights and energy, to support psychology members across all settings. If elected, I would welcome the opportunity to assist the Society in growing membership by expanding the identity of the 'Clinical Psychologist', and helping to highlight the richness of all facets of the clinical psychology. Welcoming all comers to the organization and recognizing the value in our diversity—the gifts and talents that exist among us. I would be honored to devote my time, attention, and leadership to serve as President-elect.
Randall T. Salekin, PhD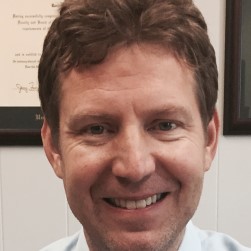 https://salekinlab.ua.edu/lab-director.html
Bio:
Randy Salekin is a Professor in the Department of Psychology at the University of Alabama (UA). He also serves as the Director of the Disruptive Behavior Clinic for the Clinical Psychology Program at UA. Dr. Salekin earned his PhD at the University of North Texas and completed his pre-doctoral internship at Yale University. Dr. Salekin is frequently involved with the assessment and treatment of youth with disruptive behavior disorders such as Conduct Disorder and Oppositional Defiant Disorder. Dr. Salekin's research focuses on understanding of the causes and correlates of disruptive behavior in children and youth, particularly those with affiliated personality features, as well as the treatment of conduct problems. His research has led him into practical work where he offers assessment and treatment to community and court referred youth with disruptive behavior although he also does some work with adult clinical clients. Dr. Salekin also leads treatment teams at a residential facility for youth who have been adjudicated delinquent. His assessment and treatment efforts are innovative and effective for youth with Oppositional Defiant Disorders, Conduct Disorders, and affiliated personality features. Dr. Salekin is the author of numerous research publications and has received both national and international recognition for his work. He recently co-authored the book titled Multicultural Implications of Neuroethics: Issues in the Application of Neuroscience.
Candidate Statement:
I am honored to be nominated for President-Elect of Division 12 of the APA. I have served on other executive committees within APA but have not had the honor of doing so with the Society of Clinical Psychology in this role. Given the heavy toll that mental illness places on society, I have been appreciative of Division 12 and its membership's reply to the challenging mental health issues that face our society. Division 12 has offered an impressive level of resources and has identified quality assessment and treatment practices. The development of these practices has helped to promote the use of research-based treatments in the community. The society has rallied over these challenging times with innovative mental health services. In addition, I am impressed with the ongoing work on DEI issues and while Chair of the Diversity Committee, I have watched much of this work unfold. I welcome the opportunity to assist in the society's continued efforts to increase the accessibility of high quality mental health care. I also welcome the opportunity to continue with the collective efforts to grow the society's membership and visibility. My career has involved training Clinical Psychologists and serving in a variety leadership roles for APA. I have also served in academic leadership including as Editor-in-Chief for the Journal of Psychopathology and Behavioral Assessment and as Associate Editor for the Journal of Abnormal Psychology. I would enthusiastically embrace the opportunity to work with others to support Division 12 initiatives and policies in the public interest.
Council Representative Candidate(s)
Helen L. Coons, PhD, ABPP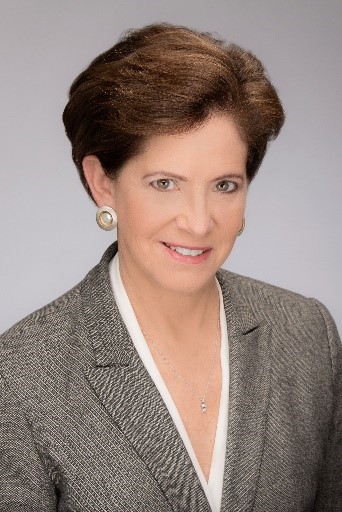 https://www.apa.org/pi/women/programs/leadership/helen-coons
Bio:
Helen L. Coons, Ph.D., ABPP is an Associate Professor, Director of Psychology, Adult Division, and Clinical Director, Women's Behavioral Health Services, Department of Psychiatry, University of Colorado School of Medicine. In 1990, Dr. Coons received her PhD in Psychology (Clinical) from Temple University after completing her pre-doctoral internship in medical psychology at the Duke University School of Medicine. She was also a 2005 DHHS Primary Healthcare Policy Fellow. Dr. Coons is a board-certified clinical health psychologist who specializes in program development, implementation, evaluation and research in women's health and mental health, psychosocial oncology, and integrated care in women's health settings. She has also routinely served as a consultant or on formal advisory committees for Federal and non-profit organizations as well as corporations such as SAMHSA, the IOM, NIDDK, Novartis Pharmaceutical, Living Beyond Breast Cancer, ACOG, both APA's (Psychology and Psychiatry) among others. In addition, Dr. Coons has been elected to multiple governance positions in APA including: the Committee on Women in Psychology, Committee for the Advancement of Professional Practice, Board of Professional Affairs, Council of Representatives for Division 38 (two terms), APA/APAPO Board of Directors, and the APA/APASI Finance Committee. She is also the immediate past president of the Society for Health Psychology (Division 38). A Fellow of the American Psychological Association, Dr. Coons has received numerous awards for her distinguished contributions to clinical health psychology, women's health, and leadership training for women in psychology.
Candidate Statement:
Thank you for the opportunity to run for the Society of Clinical Psychology's third seat on the APA Council of Representatives (COR). Division 12 as well as Section VIII (APAHC) have been important professional homes for decades. SCP leadership on the COR is essential as we face ongoing challenges with funding for behavioral science research, education and training of a diverse psychology workforce, clinical services, and applied work. We also need to effectively communicate the value of and translate our contributions. As a Division 12 Council Representative, I would continue to prioritize and advance the application of clinical science throughout APA initiatives and new policies. This focus is consistent with my work as an Associate Professor in Department of Psychiatry, University of Colorado School of Medicine, and Director of Psychology in the Adult Division. My professional activities include evidenced-based clinical program development, implementation, and evaluation in women's health settings for individuals from diverse and marginalized communities, research, education and training, and scholarship. In addition, decades of leadership experience in APA governance (Board of Directors, Finance Committee, Council of Representatives for Division 38, BPA, CAPP, LIWP, etc.), academic medicine, public health and as a consultant in the private sector has provided me with the skills to effectively promote the SCP's mission and priorities in APA policies and initiatives. As a SCP Council Representative, I would also work strategically and collaboratively to address and advance diverse stakeholder needs.represent its values and priorities on Council. My leadership roles in APA divisions show that I can effectively communicate with others. I would greatly appreciate your support!
A. Jordan Wright, PhD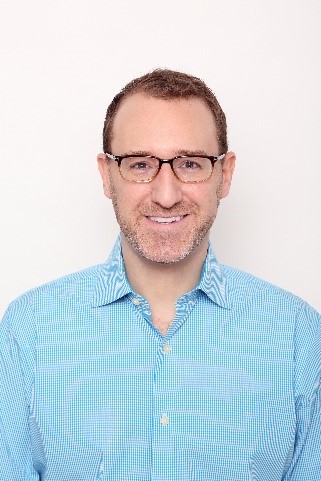 https://steinhardt.nyu.edu/people/jordan-wright
Bio:
A. Jordan Wright, PhD is a licensed psychologist in New York, Clinical Associate Professor of Applied Psychology and Director of Clinical Training in the PhD program at New York University, and the Director of NYU's training clinic, the Center for Counseling and Community Wellbeing. He is the author of multiple textbooks on psychological assessment (including the Handbook of Psychological Assessment and the Essentials of Psychological Tele-Assessment), in addition to publishing on evidence-based assessment methods, tele-assessment, and LGBTQIA+ and social justice issues in psychology. He is a former chair of APA's Continuing Education Committee and last year chaired APA's Board of Educational Affairs, in addition to being a past President of Division 12's Assessment Section.
Candidate Statement:Having served on (and Chaired) APA's Board of Educational Affairs for the past three years, I have seen how important it is that both clinical psychology and evidence-based practice be vocally present at every stage of the policy process. Further, psychological assessment (my major focus) is at the forefront of my mind, and the field is at a crossroads in two different ways. First, with oncoming Master's-level accreditation (and major decisions about scope of practice for these Master's-level psychology professionals), it is extremely important for our field to be exceedingly clear about what education, training, and practice in psychological assessment should look like at every level. Second, having been on the forefront of research and practice in psychological tele-assessment (having co-authored the only text on the subject), the pandemic has brought on a reckoning with how we as a field can validly and ethically continue to do one of our most important jobs (and one that separates us from every other discipline). From working with test publishers to conducting research validating the methodology, to ultimately spending a great deal of time and effort helping psychologist build capacity in tele-assessment over the past couple of years, I am steeped in the issues related to both the present and future of psychological assessment. These are perspectives that will be important to have front and center over the next few years as the field recalibrates to whatever the new normal will be. I would be honored to represent Division 12 on Council.
Damion Grasso, PhD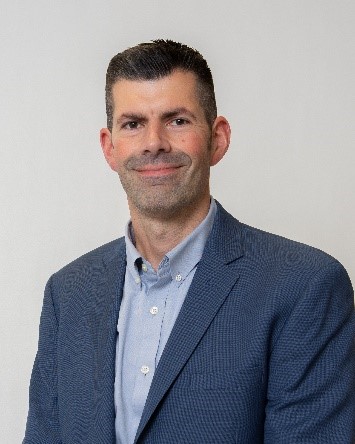 https://facultydirectory.uchc.edu/profile?profileId=Grasso-Damion
Bio:
Damion Grasso, Ph.D. a licensed Clinical Psychologist and Associate Professor in the Department of Psychiatry at UConn Health with a secondary appointment in the Department of Pediatrics. Dr. Grasso's research broadly focuses on understanding biobehavioral mechanisms involved in trauma- and stress-related disorders in children and effective strategies for assessing and treating trauma-related impairment. He co-leads the UConn Health Family Adversity and Resilience Research (FARR) Program and provides evidence-based psychotherapy interventions for treating trauma-related disorders in the UConn Health Psychological Trauma Clinic.
Candidate Statement:
I am a licensed clinical psychologist and Associate Professor of Psychiatry and Pediatrics at the University of Connecticut School of Medicine. My research focuses broadly on psychological trauma. Scholarly contributions to date (70 peer-reviewed) reflect foci on biobehavioral mechanisms and evidence-based assessment and treatment of trauma-related disorders. I currently co-lead two large NIH studies focused on early violence exposure in children (U01MH113390) and pandemic-related, perinatal impacts (R01HD106617). Clinically, I provide treatment and supervision for pediatric trauma-related disorders in our outpatient clinic.
I have been involved with SCP since graduate school, when I served as a campus representative at the University of Delaware. I have served a leadership role in the Division since 2012, when I became the SCP web editor and led the redevelopment of the website from a static page to the dynamic experience it is today. I am now leading a website refresh, which will be launched in 2022. I have also served in other capacities, including as a member of the 2017 SCP Presidential Task Force, the Distance Education Task Force (2014-2016), the Committee on Science and Practice (2018-Present), and as a mentor for the SCP mentorship program.
As Secretary, I will remain committed to the health of the Division and will strive to further its mission to enhance the integration of clinical science and practice towards bettering outcomes for diverse populations with psychological impairment. I am passionate about continuing my involvement in this new capacity and hope you consider me a strong candidate for the position.