Assessment Psychology Partnership with Division 12
Welcome to the Assessment Psychology Partnership with Division 12.
If you have questions, please email the Central Office at division12apa@gmail.com.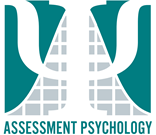 Section IX (Assessment Psychology) of the Society of Clinical Psychology (APA Division 12) is dedicated to the promotion of quality assessment in the practice and science of psychology. Although the vital importance of assessment is demonstrated in such specialized areas as forensic, neuropsychological, and psycho-educational applications, its utility is more broadly demonstrated in contemporary clinical practice as applied in differential diagnosis, treatment planning, and the measurement of treatment effectiveness. Clinical assessment is the unique contribution that psychologists make to the field of mental health. We believe that assessment plays an important role in all areas of applied psychology. We promote quality assessment and support excellence in assessment training and supervision at the graduate, internship, and postdoctoral level.
In clinical practice, we support third-party reimbursement at appropriate rates for the assessments performed by competent practitioners as well as proper practice standards administered by state psychology boards. We likewise encourage well-designed research on psychometric foundations as well as the practical applications of all assessment methods. We strongly support psychology journals devoted to assessment and encourage test authors and publishers to pursue the highest professional standards in their efforts to develop new or improve existing test instruments. We believe that, because assessment is such an important area of psychology, increasing numbers of practitioners should seek to demonstrate assessment competence by such means as the board certification offered by the American Board of Assessment Psychology (ABAP Diplomate).
Psychologists and graduate students engaged in teaching, practicing, supervising, or conducting research in psychological assessment, or interested in increasing their awareness of facts and issues in assessment psychology, are encouraged to join Section IX of the Society of Clinical Psychology (APA Division 12). Membership in Section IX provides opportunities to become informed about new developments in assessment psychology, to interact with colleagues with similar interests, and to participate in a broad range of efforts to advance our previously noted purposes.
For more information email: apadiv12secix@gmail.com.
Please note that the Society of Clinical Psychology is not an approved CE Provider for New York State.
Here are webinars presented by Assessment Psychology in collaboration with APA Division 12:
"

Evidence Based Clinical Psychological Assessment"
This initial series addresses some of the core components of a valid and meaningful psychological assessment across most settings, and with various populations.
We hope to offer additional series covering multiple issues in psychological assessment including but not limited to specific age groups and other cultural diversity factors, different types of settings, specific diagnostic categories, issues in training, and more. We will be recruiting ideas for topics as well as presenters from the larger assessment community.
Readily available and informative trainings for psychologists conducting psychological assessments are sparse and our CE series aim to address this need. While trainings are focused on needs of licensed clinicians we welcome psychologists in academia and those involved primarily in training as well as research and test developers who are an important part of our assessment community.
All Recordings of the Series are available HERE