Welcome to the Live Webinars of Division 12. Thank you for your support!
If you have questions, please email the Central Office at division12apa@gmail.com.
March 25, 2021 3:00 - 4:00 PM ET
Core Competencies for the Emerging Specialty of Pain Psychology
FOR SCP MEMBERS ONLY
CO-SPONSORED WITH THE SOCIETY FOR HEALTH PSYCHOLOGY
ZOOM INFORMATION WILL BE EMAILED CLOSER TO WEBINAR
THERE IS A CAPACITY LIMIT FOR REGISTRATIONS AND WE WILL HAVE A WAITLIST.
EMAIL DIVISON12APA@gmail.com if interested in registering.
Speakers:
Laura D. Wandner, PhD
Program Officer, National Institute of Neurological Disorders and Stroke
Ravi Prasad, PhD
Clinical Professor, Anesthesiology and Pain Medicine, University of California Davis
Amir Ramezani, PhD, Associate Clinical Professor, Physical Medicine and Rehabilitation, University of California Davis
Sylvia A. Malcore, PhD, ABPP, Psychologist, Spectrum Health, Grand Rapids, MI
Robert D. Kerns, PhD, Professor, Psychiatry, Neurology, and Psychology, Yale University
Educational Objectives  Upon completion, attendees will:
(1) be able to articulate the rationale for developing pain psychology core competencies;
(2) describe the four pain core competency domains; and
(3) describe why understanding core competencies is important for a non-pain specialist.
CE Credits Available: 1.0
April 13, 2021 12:00 PM - 1:00 PM ET
Affirming and Empowering Mental Health Care for Gender-Diverse Individuals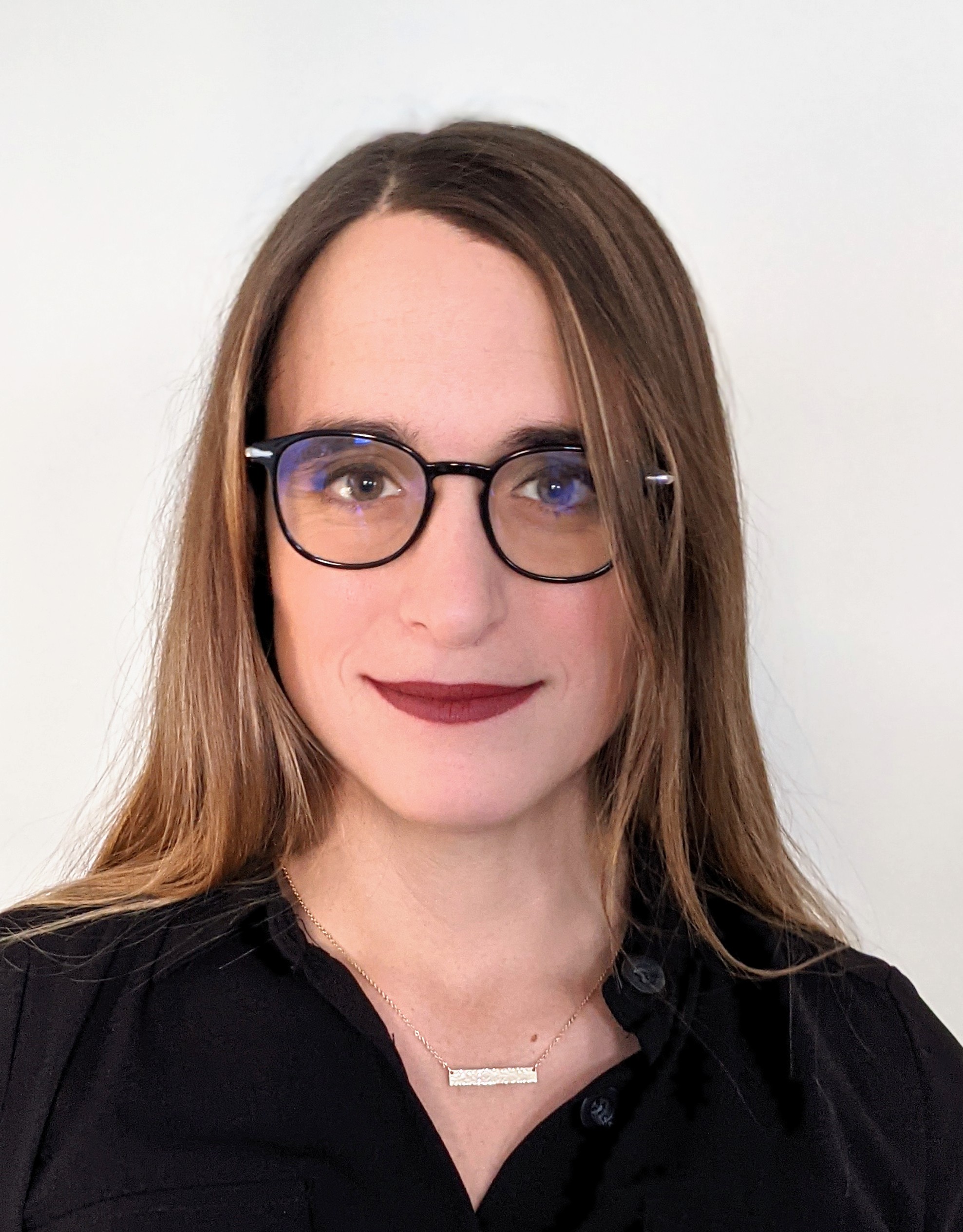 Presenter:   Dallas Ducar, NP Dallas Ducar NP is the founding Chief Executive Officer of Transhealth Northampton. Dallas is on faculty at Northeastern University, the University of Virginia School of Medicine and Nursing, and has served on faculty at the MGH Institute for Health Professions. She has advised international research groups in best-practices and has carried out community-based participatory action research programs. Dallas seeks to revolutionize healthcare, building novel systems to provide holistic, empowering, gender-affirming care.
Overview:          Gender identity is a person's inner sense of being a female, male, another gender, or having no gender. Gender minorities have a gender identity that differs from their sex assigned at birth, and this misalignment can create severe and persistent psychological distress. The Diagnostic and Statistical Manual of Mental Disorders (American Psychiatric Association, 2013) identifies this distress as gender dysphoria, citing both an internal conflict and external experience of stigma, discrimination, or violent victimization as triggers (American Psychiatric Association, 2013; Wilson, Chen, Arayasirikul, Wenzel, & Raymond, 2015). Gender dysphoria can lead to significant clinical impairment and is often associated with decreased ability to function socially, occupationally, or to care for oneself. Gender affirmation is the process of treating gender dysphoria. Gender-affirming care consists of being recognized in one's gender identity rather than the sex assigned at birth. Patients with access to these treatments experience improved health outcomes and quality of life (WPATH, 2016). This care is best delivered by a team of providers, including nurses, physicians, social workers, and clinic staff (Chipkin & Kim, 2017) Gender minorities face discrimination, victimization, isolation, and significant health disparities, but remain understudied and underrepresented in health research (Grossman, D'Augelli, & Frank, 2011). There are approximately 30,000 GMs in Massachusetts (Flores, Herman, & Gates, 2016). GMs are less likely to have access to primary care than cisgender individuals (i.e., those with congruent sex assigned at birth and gender identity) (Gonzales & Henning-Smith, 2017; Streed, McCarthy, & Haas, 2017). GMs are also less likely than cisgender individuals to possess health insurance and more likely to have no routine evaluation by a clinician (Gonzales & Henning-Smith, 2017; Streed et al., 2017). Gender-based discrimination is common in healthcare. In a study conducted in Massachusetts on the GM population, 30% refused to be seen for routine primary care, 25% avoided urgent care management, and 14% were unwilling to be seen for emergency care (Bradford, Reisner, Honnold, & Xavier, 2013; S. Reisner et al., 2014) The significant level of societal stigma and discrimination that GM individuals face, the associated mental health consequences, and mental health clinicians' lack of familiarity with affirming care demonstrate a crucial need for additional education. Mental health clinicians play a crucial role in supporting, exploring, and affirming gender identity across the lifespan. As more individuals are continually coming out, mental health clinicians play an important role in educating families and colleagues, providing affirming care across the lifespan, intervening with an interdisciplinary team, and reducing stigma within organizations. centers.
Learning Objectives:
Compare gender identity, gender expression, emotional attraction, and sexual attraction

Explain ways to provide individualized and attentive care for gender diverse patients. 

Demonstrate core components of gender-affirming mental health
CE Credits Available: 1.0
Pricing: $0 for Members / $50 for Non-Members
Members must be signed in for discount.
Please Note: After purchasing, you must follow the registration link provided in your purchased webinar details to REGISTER for the webinar. It is a 2-step process. All purchased webinars are listed HERE.
June 1, 2021 12:00 PM - 1:00 PM ET
Developing a Telehealth Practice That's Secure, Easy to Use and Durable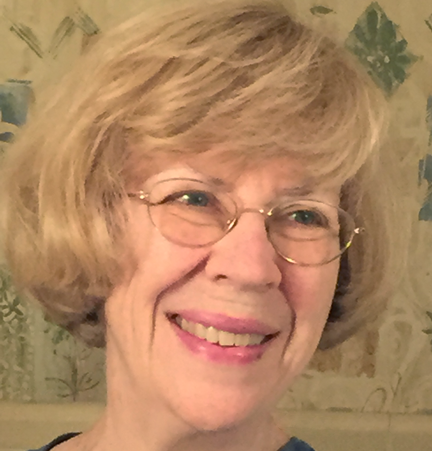 Presenter:  Dr. Susan C. Litton I consider myself a bit of an odd duck. I've been a practicing clinical psychologist since 1985 and still love and am humbled by being allowed to witness and participate in the healing process of another human being. I also like technology. A lot. Enough that I went back to school several years ago and got a degree in it. Enough that I run a healthcare software company in addition to continuing to see patients. Being a therapist feeds my soul. Playing around with technology is fun for my inner child.
Overview: The COVID pandemic has been instrumental in redefining our profession. Most mental health professionals, psychologists included, are now using at least some form of telehealth with their patients. The federal government responded quite quickly to the pandemic by lifting many of the restrictions that had kept telehealth practices from achieving goals they had the potential to accomplish, including reaching diverse populations in underserved areas. Although we don't yet know where all the pieces will land, it seems clear that groundwork has been laid for psychologists to incorporate telehealth practices for some or all of their patients. The downside of the COVID pandemic is that many of us cobbled together a telehealth practice very quickly. We started with video, then added other telehealth tools as we saw a need. This workshop will help teach you the easy way to do a telehealth practice vs the hard way. We'll also discuss HIPAA in some depth, so you can learn how to keep your telehealth practice secure. Concrete, practical examples will be used so you leave with actual tools – not just ideas. Finally, the workshop will teach you concepts which will help you learn to choose the best tools for your practice even as both technology and legislation change.
Learning Objectives:
Compare the EASY way to create and maintain a telehealth practice vs. the HARD way.
Describe why email is described as a "compliance nightmare" and also why email that is end-to-end encrypted is becoming more and more important.
Describe how patients currently view patient portals and providers who communicate via email.
CE Credits Available: 1.0
Pricing: $0 for Members / $50 for Non-Members
Members must be signed in for discount.
Please Note: After purchasing, you must follow the registration link provided in your purchased webinar details to REGISTER for the webinar. It is a 2-step process. All purchased webinars are listed HERE.
To Be Rescheduled
Primary Care Behavioral Health Integration, A Case Example: Alcohol as a Vital Sign

Panelists: 
Drs. Andrew Bertagnolli, Thekla Ross and Stacey Sterling
Overview:
The content of this webinar was derived from a published review of studies focusing on behavioral health integration in primary care and a large-scale alcohol screening and brief intervention study at Kaiser Permanente Northern California. This webinar will describe the pillars and pearls of primary care behavioral health integration as well as implementation strategies to effectively embed an evidence-based practice like alcohol screening and intervention in primary care.
Objectives:
Describe the primary care behavioral health model
Summarize the pillars and pearls of behavioral health integration
Provide evidenced based background for alcohol screening and intervention in primary care
Describe real world implementation tips and tools from published Alcohol as a Vital Sign study
CE Credits Available: 1