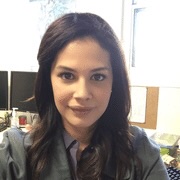 I am a licensed clinical psychologist providing scientifically-based individual counseling and psychotherapy for adults, with a special focus on mental health for young professionals. For many people, fast-paced San Francisco and different aspects of life (e.g., careers, relationships) can accumulate to cause stress. This can lead to anxiety, depression, feeling "stuck," and other painful challenges. I can help you understand and master life stressors that affect your emotional health. I can also help you get motivated and activated to achieve your personal and professional goals to foster a sense of fulfillment and wellbeing.
My empathic and collaborative approach explores the ways in which your thoughts, emotions, and actions contribute to your problems or emotional pain, and I help you find solutions to these problems. I tailor therapy to best suit your needs.
Life is busy, so I provide psychotherapy on weekends and after hours. I also provide secure, convenient, and flexible live video psychotherapy via computer, tablet, or smart phone. I am now accepting new psychotherapy clients. Call me to schedule a phone or live video consultation.